December 30, 2007 Out late! This wooly bear caterpillar, having successfully made it across a busy road, looks for new shelter under the ice.
December 28, 2007 A morning of mist and melting as the bright sun brings a winter thaw.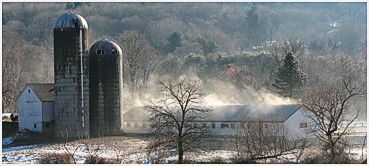 December 27, 2007 More ice, particularly where there's a northeast exposure.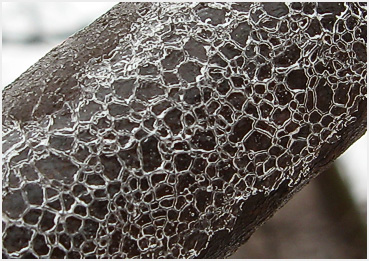 As it accumulates on guard rail posts...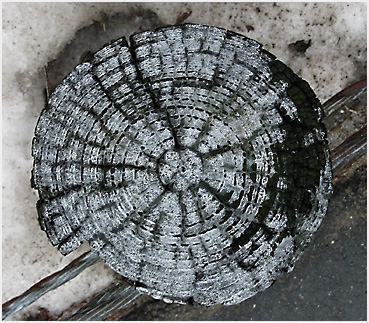 ...one is reminded of the saying about snowflakes — no two look alike.
December 22, 2007 Precisely 1:08 AM on the clock tower of the Litchfield County Courthouse. Cloudy and cold; occasionally a few small snowflakes. It's the winter solstice.
December 20, 2007 It was all snow, although only a couple of additional inches, adding a bit of extra insurance for a white solstice.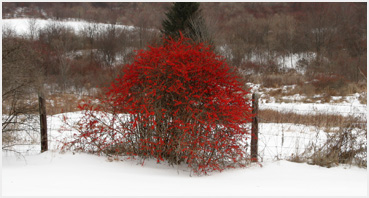 December 18, 2007 With the sun at your back, nothing. With just the right angle, the ice and sun create their own kind of abstract art.
December 17, 2007 Is this a more-northern resident passing through? Or one that's part of the hardy over-wintering population?
December 14, 2007 Over a foot of snow — to prepare the landscape for the beginning of winter next Saturday (at 1:08 AM).
December 13, 2007 A bigger snow today; but one that is quiet and peaceful.
At its start this morning it resembled the seed floss from the tall grasses and weeds.
December 11, 2007 Ice and sun together. Quince maintains its effective defense despite a moderate coating.
Fallen apples from this year's abundant crop look like they've been dipped in "hard crack" stage sugar syrup.
December 10, 2007 The glaucous color of spruce provides an attractive contrast to the ice and snow.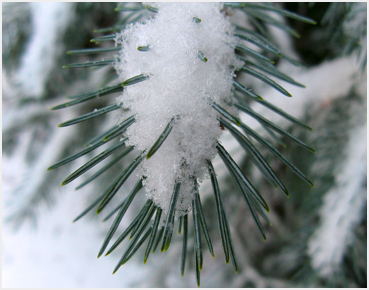 December 8, 2007 A lone crabapple shines as a small beacon of remaining color.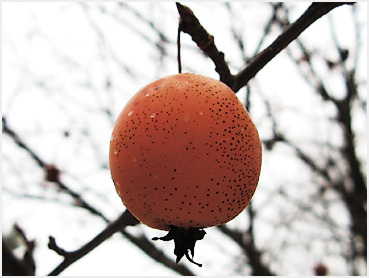 December 7, 2007 Nights still in the teens, although a warm front is due to bring flurries. The morning frost can make even the smallest weed a thing of complex beauty.
December 6, 2007 With temperatures in the teens, there's serious frost on the pumpkin. It is perhaps a sign of the times that many of the best pumpkins are found in proximity to real estate offerings.
December 4, 2007 Days of wind, ice, and rain. But it began and ended with a quiet snow, the kind that brings just a delicate accent.
December 1, 2007 December came in with roaring northwesterly winds, an opportunity that wasn't ignored by migrating birds. Flock after flock appeared in the northeast — white, cloud-like, constantly-changing.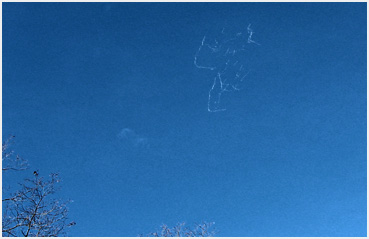 Then, despite their high altitude, the patterns became clear, albeit complex and shifting.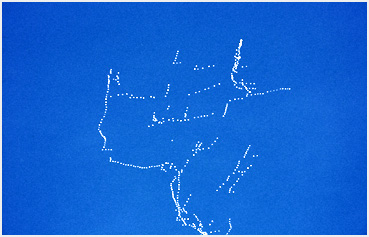 Finally, again cloud-like, they disappeared in the southwest.
Continue reading from the Fall Foliage 2007 archive >