April 16, 2015 Finally, something that looks like Spring.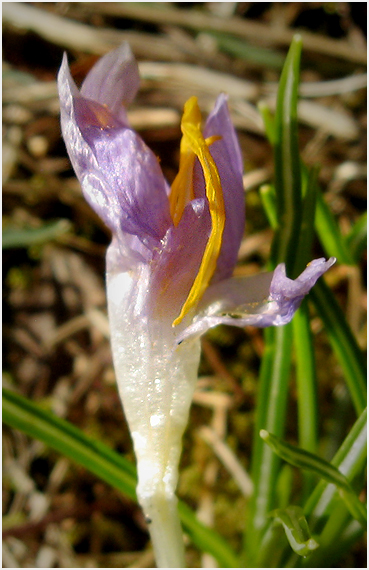 April 14, 2015 Dramatically warmer weather has eliminated all but a patch of ice at the northeast corner of Lake Waramaug.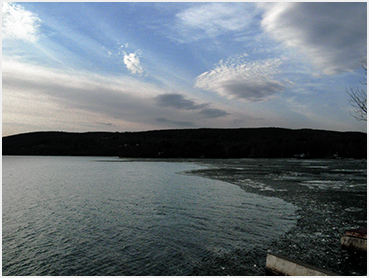 April 10, 2015 Clouds obscure the hilltops as the lake ice slowly recedes.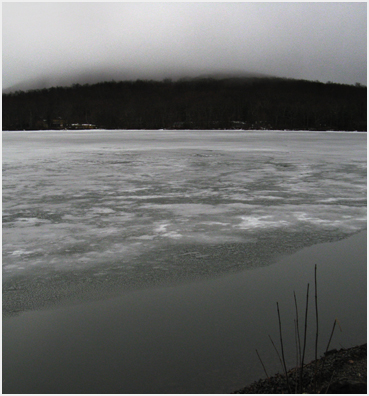 April 9, 2015 Freezing rain coated plants this morning.

April 4, 2015 Warmer temperatures. On lakes, the melting has begun. Mud season on land.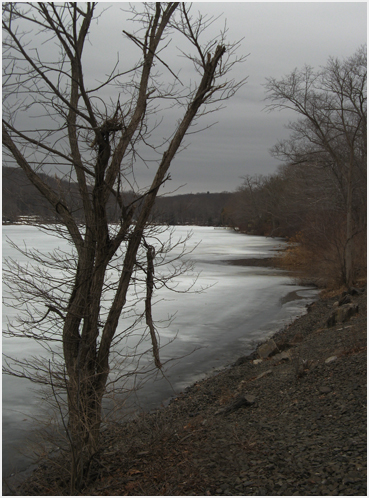 April 1, 2015 Light snow last evening to start April with the brush coated.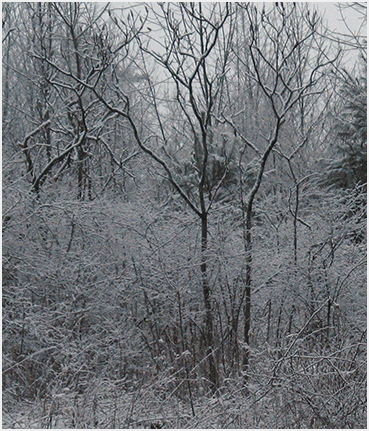 March 30, 2015 Another snowy morning.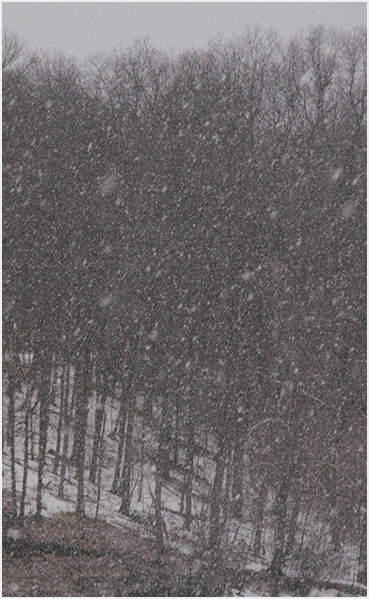 March 26, 2015 After sleet and then rain last night, a cool foggy morning.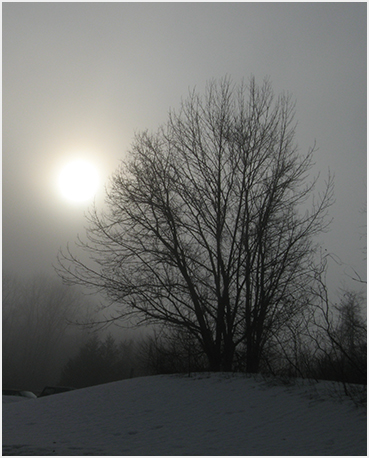 Spring begins at 6:45 PM on March 20, 2015
March 20, 2015 A dim sun before the snow started falling on this last day of winter; then more snow.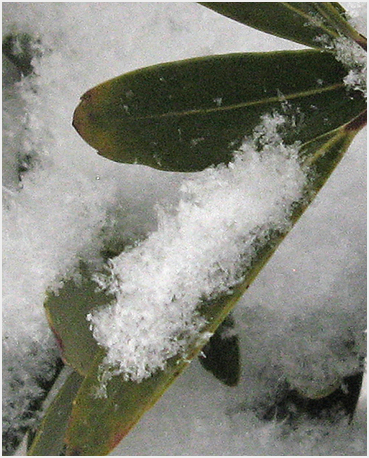 March 11, 2015 At last, a major thaw. We saw morning fog in valleys, like here along the Housatonic River.

March 7, 2015 Icicles are still everywhere, but tomorrow may start a return to normal temperatures.

March 4, 2015 With temperatures down to 4 above, the cold and frost continue.

February 24, 2015 At 13 degrees below zero F, we woke to the coldest morning of this season.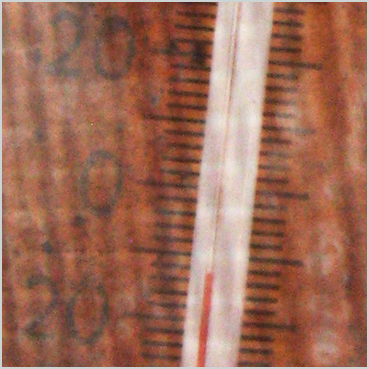 February 19, 2015 Beautiful frost formations each morning are a compensation for the relentless cold.

February 14, 2015 Snowy Valentine.

February 10, 2015 Everywhere you look there are icicles.

February 6, 2015 Frosty windows this morning.

February 3, 2015 Another snowstorm followed by more cold.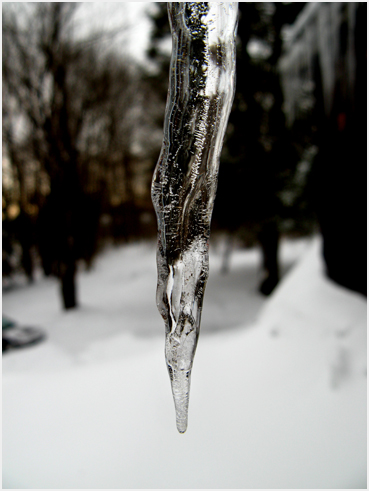 January 30, 2015 More snow.

January 29, 2015 An even zero this chilly morning.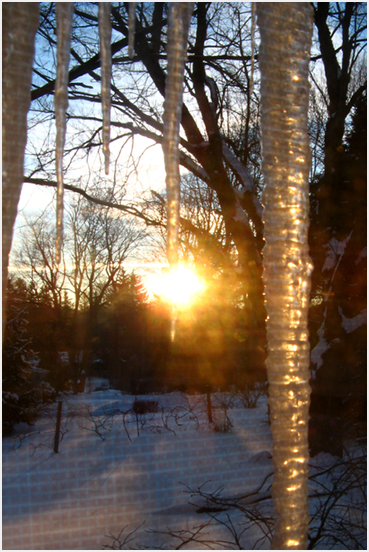 January 21, 2015 A chilly 11 degrees F means that everything was frozen this morning.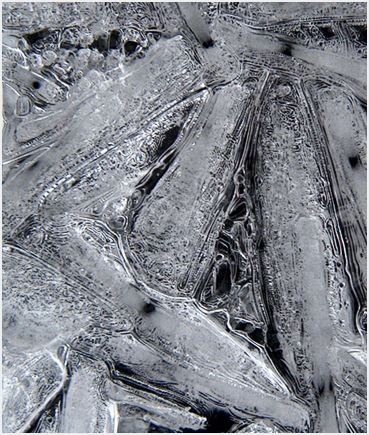 January 13, 2015 Warm morning sunlight on the cold ice that accumulated yesterday.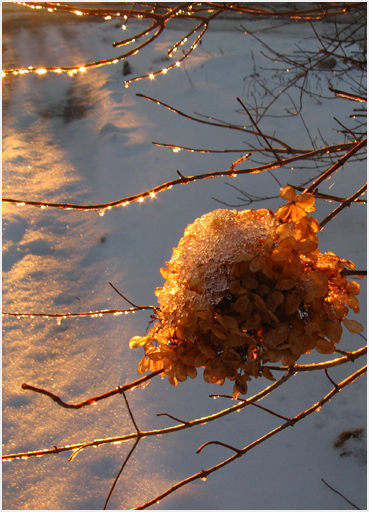 January 9, 2015 A snowy morning.

January 8, 2015 The coldest air of the season means that lakes are freezing hard.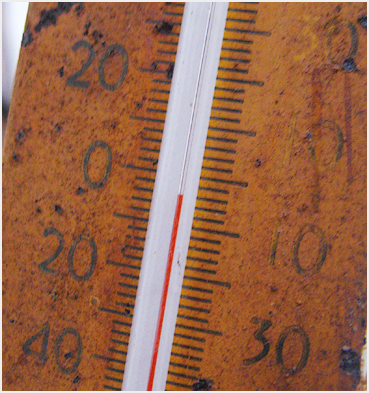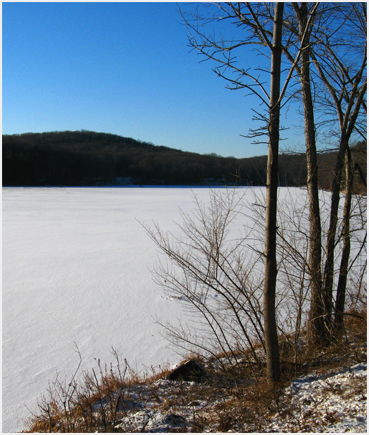 January 6, 2015 A sprinking of snow and our mouse of the month.

December 30, 2014 A cold end to 2014, as branches over a waterfall accumulate ice. Happy New Year!

December 29, 2014 Chilly air and a lovely sunset.

The winter solstice December 21, 2014 at 6:03 PM.
December 20, 2014 Happy Holidays.

December 18, 2014 After days of rain, a dusting.

December 12, 2014 More snow, but just a little.

December 11, 2014 After days of rain, some of it freezing...some snow.

November 21, 2014 Bounty. Happy Thanksgiving.

November 14, 2014 First snow of the season!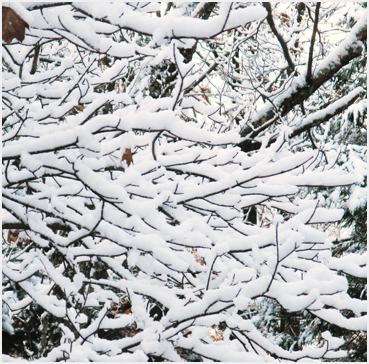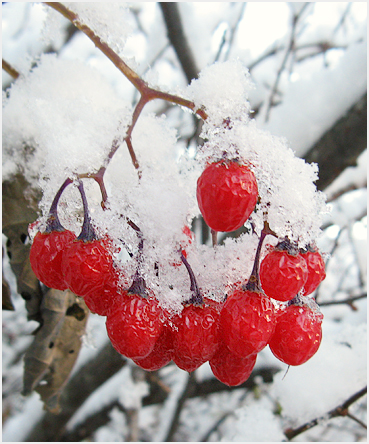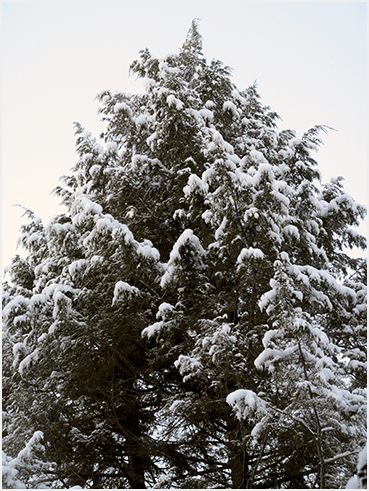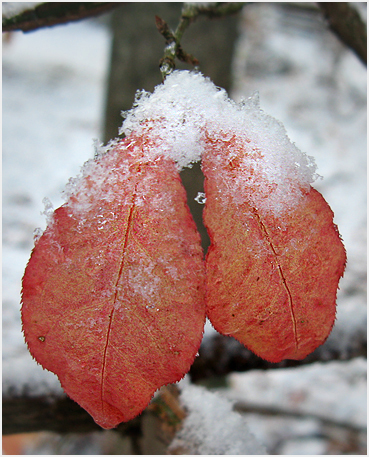 Continue reading from the Autumn in Litchfield archive >