December 11, 2013 Sunlight meets the new snow.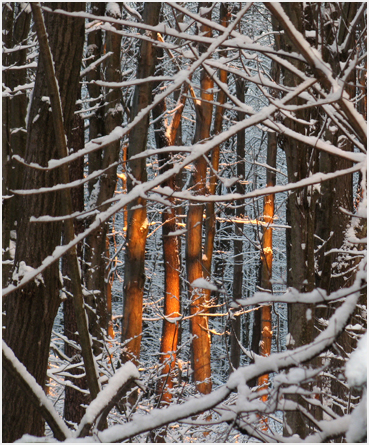 December 10, 2013 A snowy day.

December 7, 2013 Ice, in spots, this morning. Then the sun came out.

December 6, 2013 There's still color in these hills.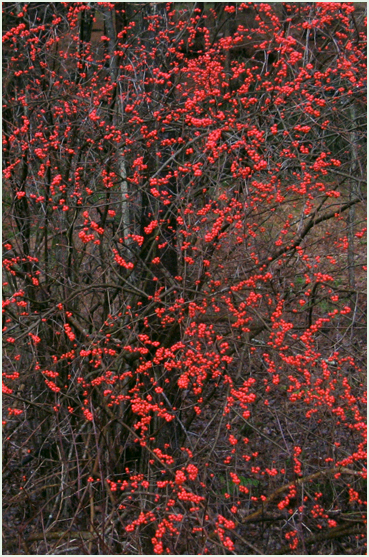 December 3, 2013 A heavy frost this morning.

November 27, 2013 Wide temperature and precipitation swings, from snow to ice to rain and fog. Happy Thanksgiving!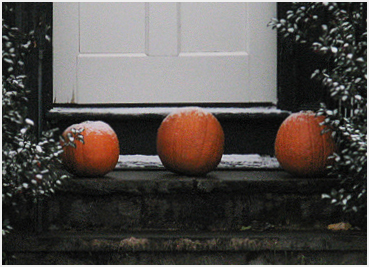 November 25, 2013 The coldest temperatures since last March have brought some ice to shallow waters resulting in frozen foliage.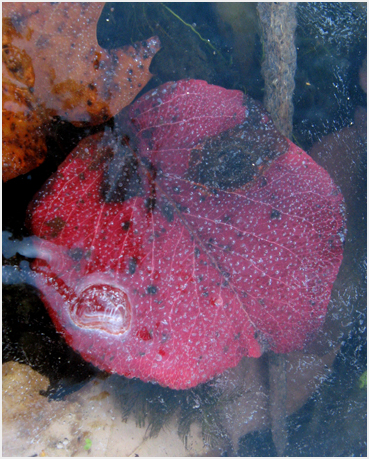 November 22, 2013 Farmland in the Still River valley on a mild but moist morning.

November 21, 2013 With temperatures in the teens there's frost on the window.

November 15, 2013 A lone spot of color in the morning light.

November 14, 2013 Another beautiful sunset.

November 14, 2013 Temperatures have remained cold enough to retain a bit of snow here and there.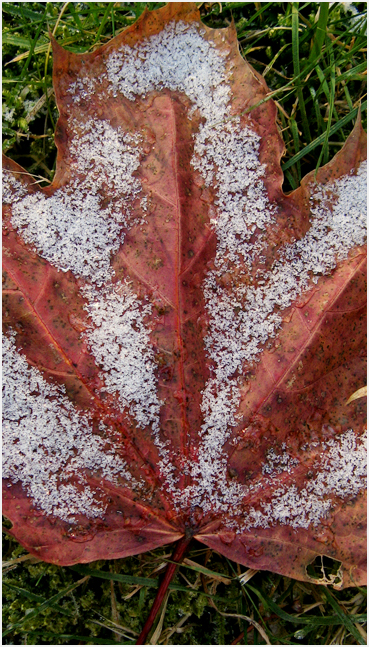 November 13, 2013 A hard freeze this morning means that the remaining pockets of yellow will be short-lived.

November 12, 2013 Clearing at sunset as the coldest air of the season begins to move in.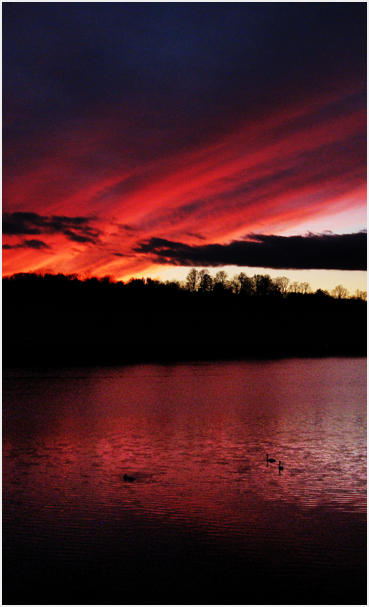 November 12, 2013 The first (modest) accumulating snow of the season.

November 10, 2013 Spotty late-turning leaves.

November 8, 2013 A trace of lake-effect snow (from Lake Ontario) found its way into the area as we start to look beyond the foliage season.

November 4, 2013 Clear skies brought us the coldest morning of the season (mid-20s).

November 2, 2013 A second cold front approaches.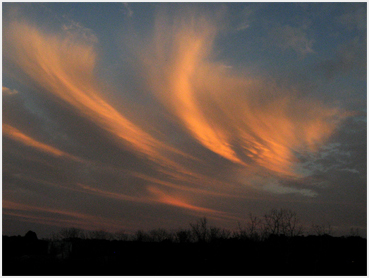 November 1, 2013 Shrubs take their turn offering shades of pink. Meanwhile, wind has eliminated a lot of browns, leaving some brighter yellow.

October 31, 2013 Happy Halloween.

October 28, 2013 Steam fog on the Housatonic at sunrise.

October 25, 2013 Three mornings of frost...and another one coming. We may be about to lose the flowers & foliage pairing that's been the best aspect of this otherwise less-brilliant-than-normal fall season.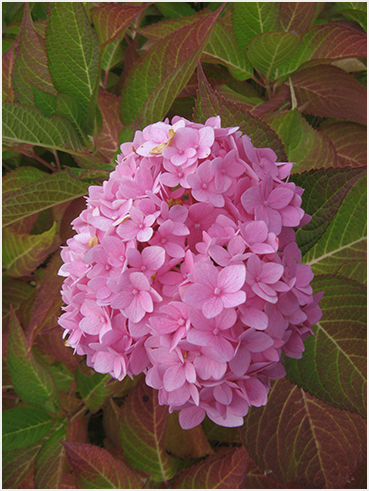 October 23, 2013 Above 1000 feet, where it was clear, this morning brought the season's first frost. Valleys had cloud and mist instead.

October 22, 2013 (later). Orange by night.

October 22, 2013 Orange by day.

October 18, 2013 The full moon during the penumbral eclipse -- with the lower part of the moon slightly darker than the top.

October 17, 2013 Best color seems to be at lower altitudes these days.

October 9, 2013 The simultaneous red/green that's been very common this year.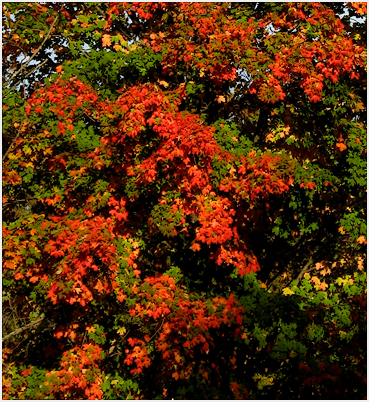 October 8, 2013 A stormy frontal passage brought some high winds yesterday, but the leaves held on and the skies have cleared.

October 4, 2013 Color is moving from spotty to more widespread at locations higher than 600 feet above sea level.

October 3, 2013 Early lakeside color — with only a touch of mist.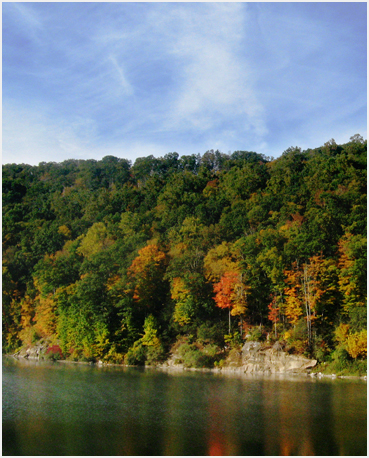 October 2, 2013 Fog lifts as the sun comes up.

October 1, 2013 Daily morning mist.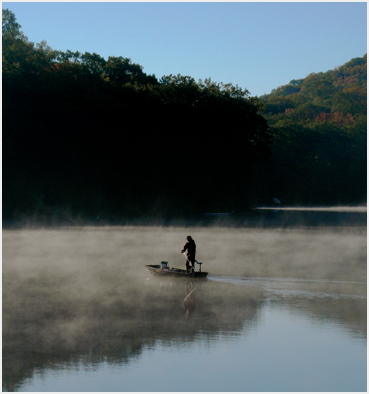 September 30, 2013 No mistaking that you're flying over New England.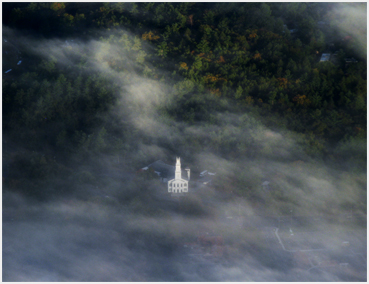 September 27, 2013 Very tiny but colorful.

September 24, 2013 Pink is one of the more elusive fall colors in maple leaves, but sometimes it just shows up at your stoop.

September 22, 2013: The autumnal equinox came at 4:44 PM.
September 18, 2013 Going to seed.

September 16, 2013 As autumn approaches its colors are more in evidence.

September 1, 2013 Clover.

August 29, 2013 Clearing at sunset after a big storm yesterday.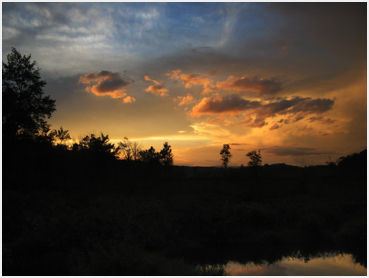 August 23, 2013 "Heat lightning" illuminates the sky. This is looking north with a storm in Massachusetts.

August 21, 2013 Early morning sun on yellow.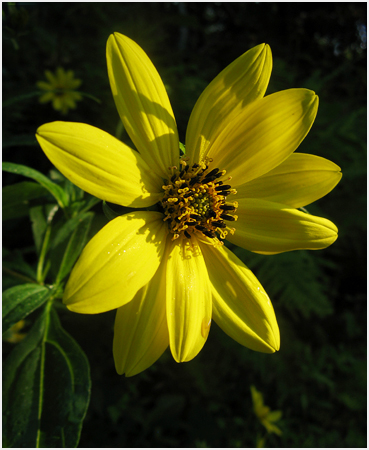 Continue reading from the Spring in Litchfield archive >