March 4, 2014 Despite the sun, temperatures are low and the snow pack is secure.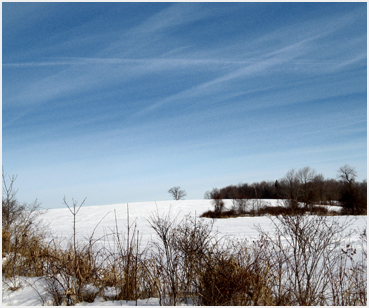 March 2, 2014 March begins with the look and feel of late winter, with no hint of Spring.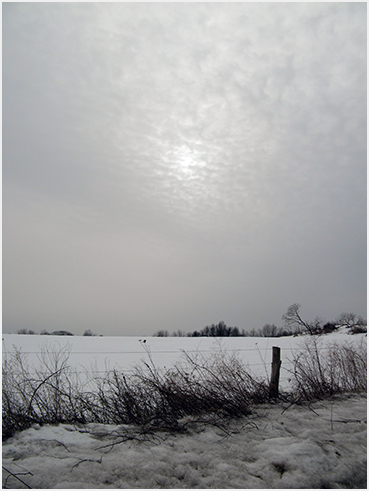 February 27, 2014 Morning frost is common with late February temperatures that are 15-25 degrees below normal.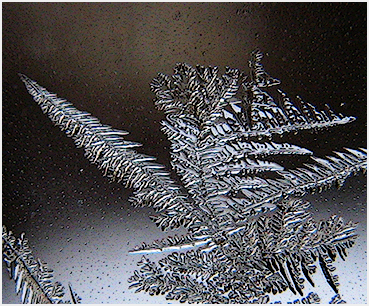 February 20, 2014 A mild day for this hawk.

February 20, 2014 After seemingly-endless cold and snow, warmer air with contrails.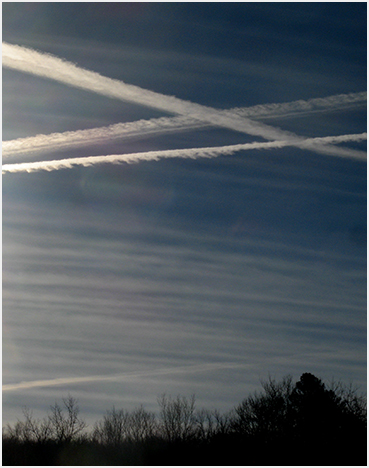 February 14, 2014 A valentine's day ice and snow storm.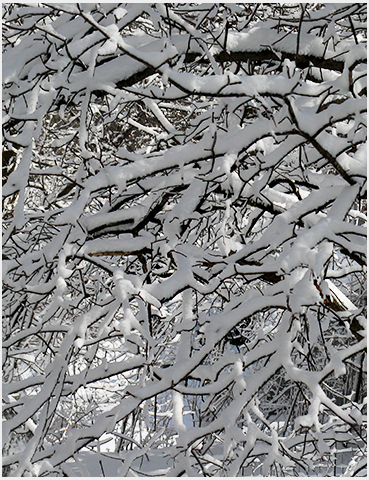 February 12, 2014 The cold calm before the storm: snow and icicles at dawn.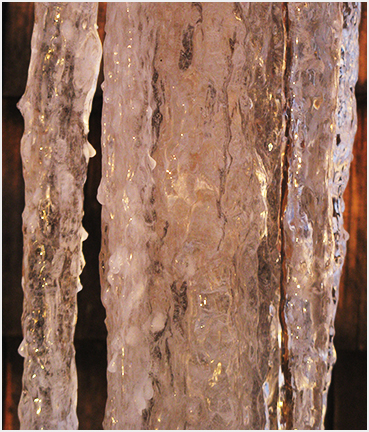 February 6, 2014 Over a foot of snow today.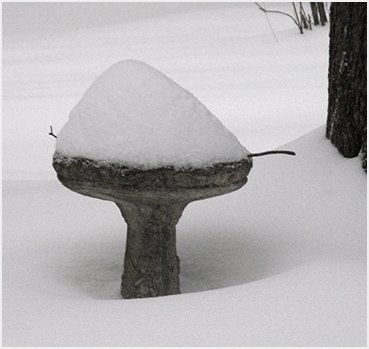 February 4, 2014 First light on yesterday's snowfall.

January 29, 2014 Fast moving clouds as a 150 knot jet stream passes over.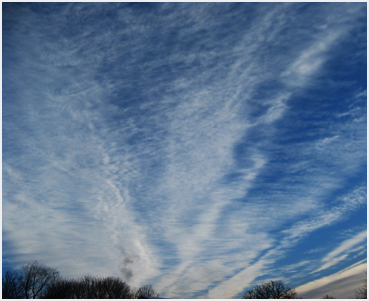 January 25, 2014 A light snowfall as dusk approaches.

January 24, 2014 Another chilly dawn.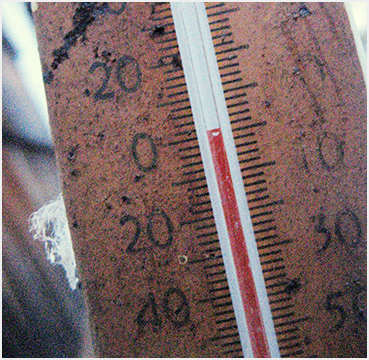 January 23, 2014 Very cold.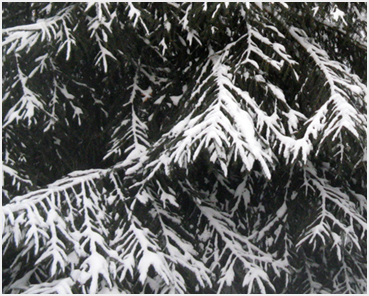 January 17, 2014 In the hills, a dusting of snow illuminated by the morning sun.

In the Housatonic and Sloe River valleys, another foggy morning.

January 15, 2014 A foggy morning.

January 11, 2014 A sudden thaw, all the way into the 50's, turned the snow to mist.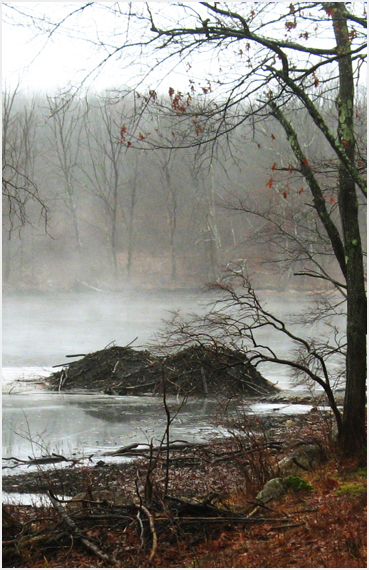 January 10, 2014 More snow.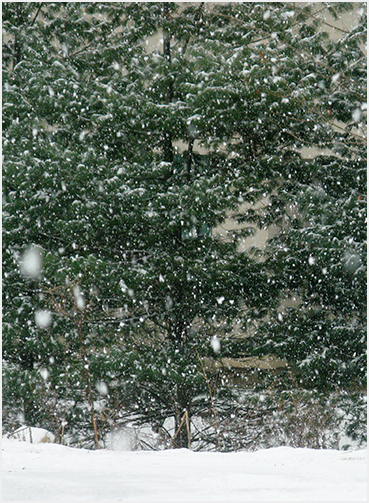 December 31, 2013 It's a cold end to 2013 and start of 2014.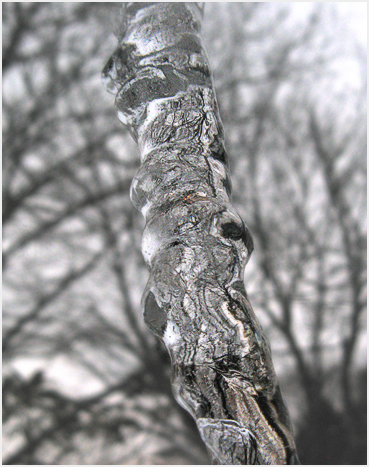 December 27, 2013 The white returned yesterday — a day late for Christmas — and there are already signs of life to be found in it.

December 24, 2013 What seemed like an almost certain white Christmas melted away in the thaw. With cold air back, lake ice can resume its growth.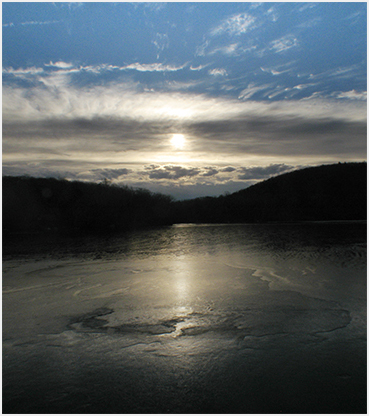 December 21, 2013. As of 12:11 PM local time, it's winter!
December 20, 2013 Icicles will be fighting for their existance as we go into an early thaw.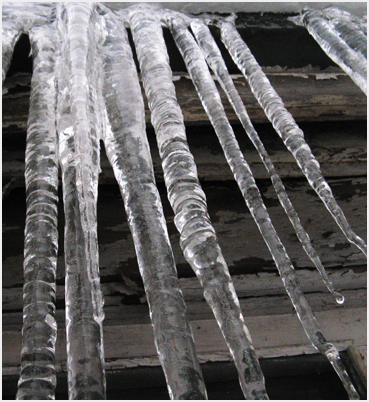 December 19, 2013 Lakes, which have been frozen over a week, have substantial snow accumulations as well.

December 18, 2013 Moonlight (it's just past full today) illuminates more new snow.

December 11, 2013 Sunlight meets the new snow.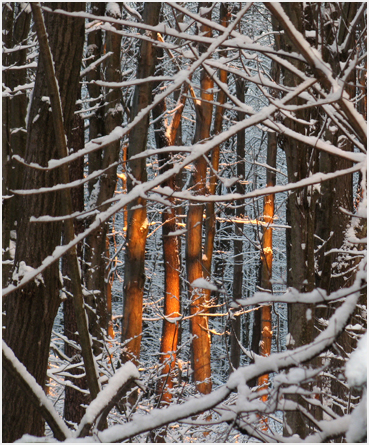 December 10, 2013 A snowy day.

December 7, 2013 Ice, in spots, this morning. Then the sun came out.

December 6, 2013 There's still color in these hills.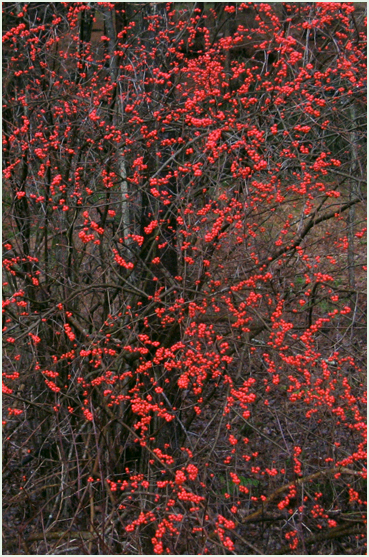 December 3, 2013 A heavy frost this morning.

November 27, 2013 Wide temperature and precipitation swings, from snow to ice to rain and fog. Happy Thanksgiving!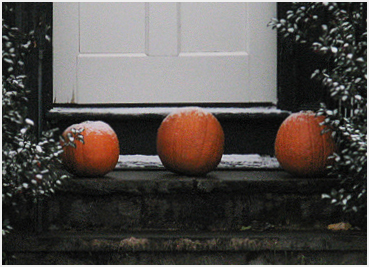 November 25, 2013 The coldest temperatures since last March have brought some ice to shallow waters resulting in frozen foliage.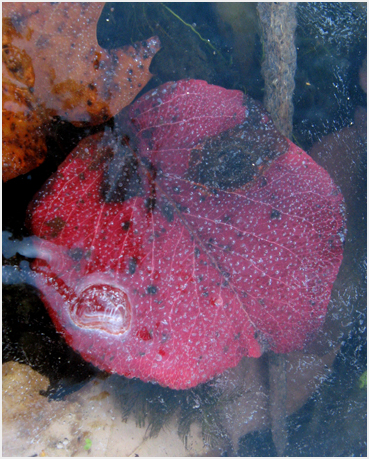 November 22, 2013 Farmland in the Still River valley on a mild but moist morning.

November 21, 2013 With temperatures in the teens there's frost on the window.

November 15, 2013 A lone spot of color in the morning light.

November 14, 2013 Another beautiful sunset.

November 14, 2013 Temperatures have remained cold enough to retain a bit of snow here and there.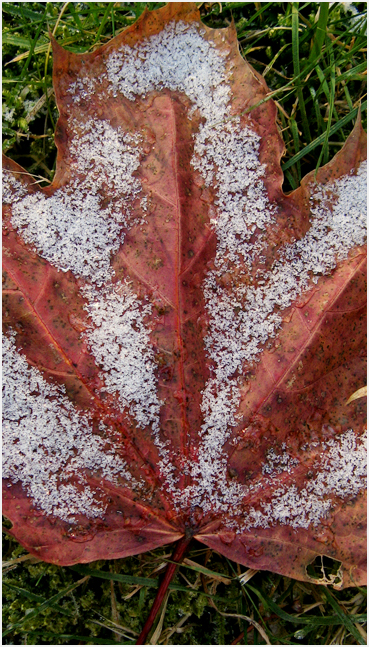 November 13, 2013 A hard freeze this morning means that the remaining pockets of yellow will be short-lived.

November 12, 2013 Clearing at sunset as the coldest air of the season begins to move in.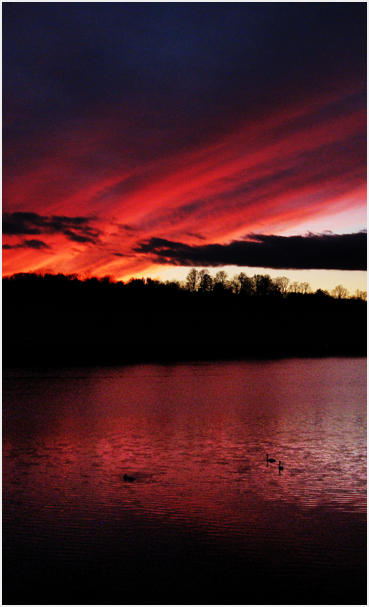 November 12, 2013 The first (modest) accumulating snow of the season.

Continue reading from the Fall in Litchfield archive >